MEDIA RELEASE 29 May 2021
The resilience of Victorians and Melbourne's neighbourhood strips have been on full display in the face of a fourth COVID lockdown.
Fitzroys sold prime retail properties in the famous Church Street, Brighton and Burke Road, Camberwell shopping strips for a combined $12 million-plus over two auctions on Thursday and Friday as restrictions again came into effect.
The auction of 634 Burke Road, Camberwell, home to national retailer Mecca Cosmetica, had been scheduled for Friday afternoon, which would become the first day of a one-week snap lockdown. Fitzroys made the decision to keep up the momentum of the campaign for the vendors of 46 years and push on with proceedings despite the lockdown, holding the auction online.
Fitzroys Director and auctioneer David Bourke conducted the auction from home with bidders joining via video link from Hong Kong, Queensland, and regional Australia, as well as Melbourne.
"The property sold for $6 million - an incredible $1.4 million above the reserve - and the seamless transaction for all parties saw the electronic exchange of contracts and transfer of funds immediately afterwards," Bourke said.
On Thursday, despite the shadow cast over Melbourne heading into another lockdown, Fitzroys sold 13 Church Street, Brighton for $6.070 million at an incredibly tight 2.5% yield.
The first auction in the COVID era on Melbourne - and arguably Australia's premier shopping strip - was held in a COVID-safe manner and hotly contested between nine bidders. Fitzroys Mark Talbot and Tom Fisher managed the campaign on behalf of the vendors of 60 years, who built the property.
"The results are testament to the resilience of Victorians and Melbourne's neighbourhood strips," Bourke said.
"Melbourne's shopping strips have continually demonstrated their resilience over the past year. These results reflect confidence in neighbourhood strips' enduring presence in the city, and reinforce the integral role they play as the heartbeat of their local communities."
13 Church Street was offered with a long lease to Oroton Group, which has 49 stores across Australia and in Asia. The new ultra-modern and immaculate open-plan fit-out features remarkable utilisation of window exposure and the property's wide 7.9m frontage.
"This was a genuine generational chance to secure a retail investment in the absolute prime of a blue-ribbon shopping strip," Talbot said. Evergreen Church Street, Brighton is perennially the title-holder of the lowest vacancy rates in Melbourne's shopping strips, according to Fitzroys Walk the Strip report series.
"The prime of Church Street, Brighton may be the most secure location in Australia to buy a commercial property asset. This is reflected in the yield being one of the tightest achieved in a Melbourne shopping strip asset in recent years," Talbot said.
"Bricks and mortar assets with secure leases and which are well-located in Melbourne's suburban shopping strips have become more highly sought-after during the COVID period and in the ultra-low interest rate environment," Bourke said.
At 634 Burke Road, the dual-fronted building has active street frontages to Burke Road and Market Place and is leased to two longstanding tenants, high-profile national retailer Mecca Cosmetica fronting Burke Road and Spring Massage Therapy at the rear. It is on a generous 249sqm landholding and its frontage to Market Place offers activation to the market car park and Camberwell Central, featuring Woolworths, Kmart, Officeworks, and Aldi.
The sale, at a 3.58% yield, follows Fitzroys remarkable $6.788 million auction sale of 580 Burke Road at a sharp 3.8% yield and $1 million above the reserve. A short distance away is 751-753 Burke Road, home to national retailer Mountfords Shoes on a long-term lease, which Fitzroys sold for $7.55 million at a tight 4.1% yield in the first auction of a prime Melbourne shopping strip asset in 2021.
"It is especially noteworthy that all of these assets have been leased to discretionary retailers showing the premium investors place on well-located shopping strip assets with leases to quality tenants," Bourke said.
Across the three Burke Road auction sales, Fitzroys has sold $20.34 million worth of prime retail assets along the famous strip in three months.
Bourke sold 634 Burke Road with Fitzroys colleague Chris James.
Fitzroys has also just sold the ANZ Bank building in the heart of prestigious Toorak Village to an offshore investor following a mammoth 230-plus enquiries. The expressions of interest campaign for 438-440 Toorak Road was managed by Chris Kombi, Chris James and Shawn Luo. ANZ has a secure lease over the dominant 394sqm corner building that returns $329,600 per annum net with fixed 3% annual increases.
Content and Images Courtesy of Fitzroys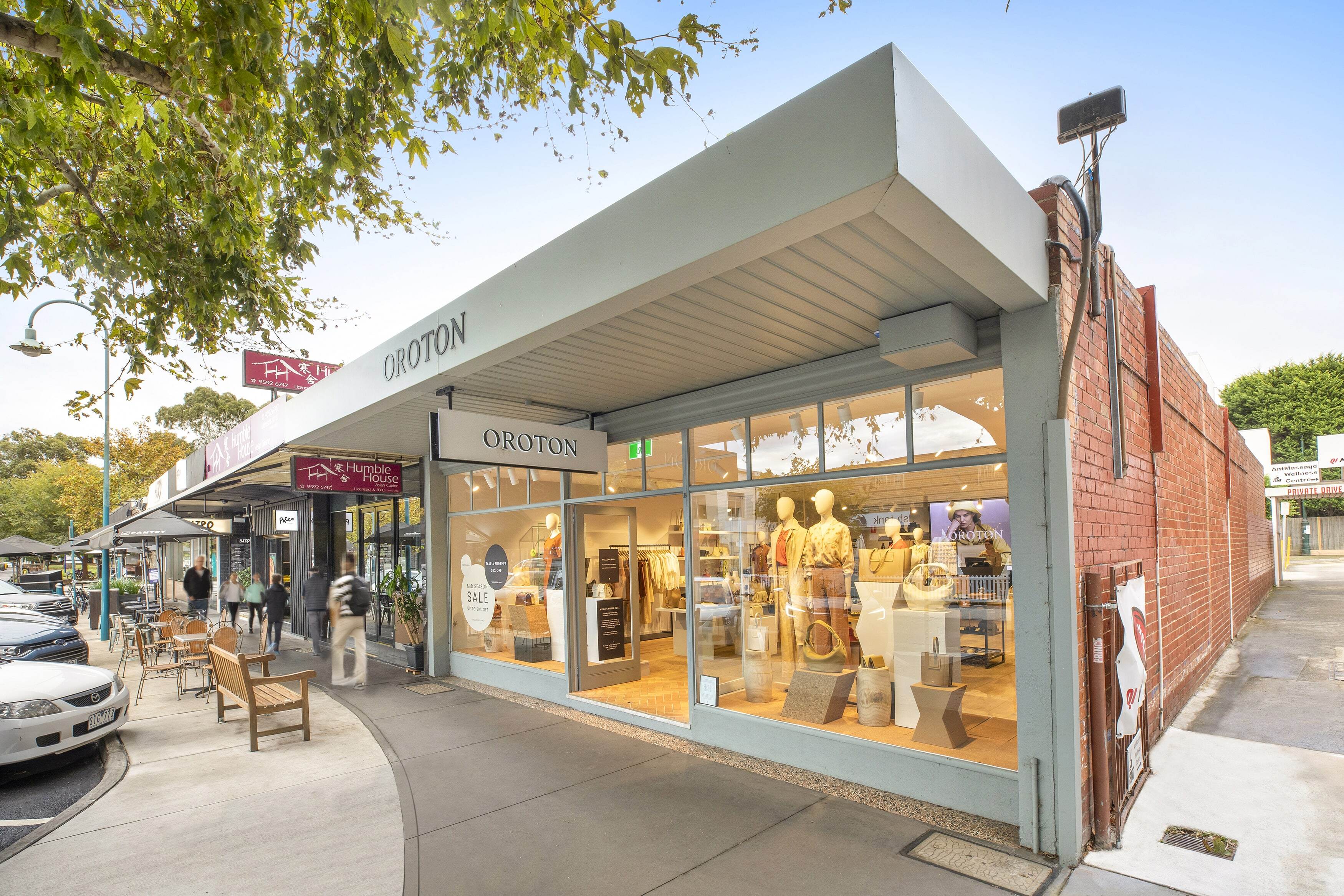 13 Church Street, Brighton - Sold