In the past few weeks, Ready Media Group have published a number of articles that have explored both the return to form for the office sector, as well as the continued demand for high-quality early education assets in the commercial property industry. Knight Frank's latest press release, about an inner-city office building reaching full occupancy after its latest lease signing, is concerned with all of these topics, and as such, we thought it best to explore these subjects in a bit more depth. 
The lease 
Affinity Education Group are one of Australia's largest providers of early education and childcare, and they have been growing rapidly as of late. Their growth has been such that they could not remain in their current office, at 100 Creek Street. 
"Affinity need a bigger space to accommodate an expansion move as its business is growing," stated Knight Frank's Mark McCann.  
The space they settled on is, indeed, quite expansive. They have leased the entirety of the first level at 295 Ann Street, for an initial period of five years, after negotiations orchestrated by Knight Frank's Mark McCann and Jamie Nason. The 1,368 sqm space contains an abundance of natural light and green spaces, and with its flexible and modern floorplan, it has the capacity necessary to fit the Group's rapidly growing team.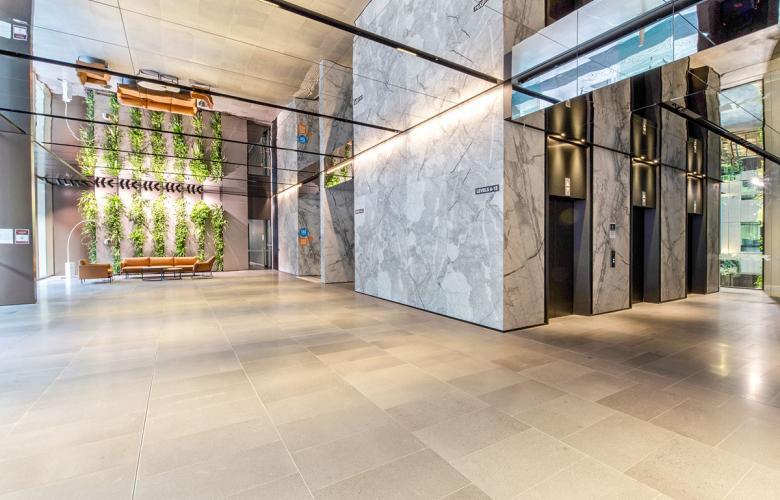 No1 ANZAC Square, 140 Creek St, 295 Ann St, 232 Adelaide St, Brisbane QLD 4000
"Even though our organisation has retained a work-from-home policy post-COVID, our culture is such that our people still opt to come into the office a minimum of three days per week," stated Affinity Education Group's Chief Financial Officer, Cathy Montesin. "We are thrilled 295 Ann Street will provide our team with such a welcoming environment to work from." 
The 15-storey building is also home to major tenants like the State Government, Queensland Rail, and Services Australia, and had recently been acquired by AsheMorgan in 2019, just prior to a major refurbishment of the site. The refurbishment connected the three buildings at 295 Ann Street, 140 Creek Street, and 232 Adelaide Street, to create a precinct now referred to as No1 ANZAC Square.  
The office's return to prominence 
No1 ANZAC Square is a prime example of the evolution in office tenancy. Where once space was only considered in terms of how many workers could be fit into an area, now, office investors, developers, and tenants alike are reorganising their priorities, even in high-density CBDs. As hybrid work is becoming more common, sites like 295 Ann Street demonstrate what is being demanded of the office sector. 
"The refurbishment undertaken by AsheMorgan was of the highest quality, which was one of the major factors attracting tenants, as well as the property's location," stated Mr. McCann. 
The refurbishment works conducted at the site embraced Brisbane's subtropical climate by incorporating over 6,000 plants into the new precinct, along with the incorporation of green walls and large suspended grow rings which are pride of place in No1 ANZAC Square's lobbies. A five-storey glass atrium entryway and two club-style end-of-trip facilities offer further detail and practical amenity that doesn't go unnoticed by tenants and their employees alike.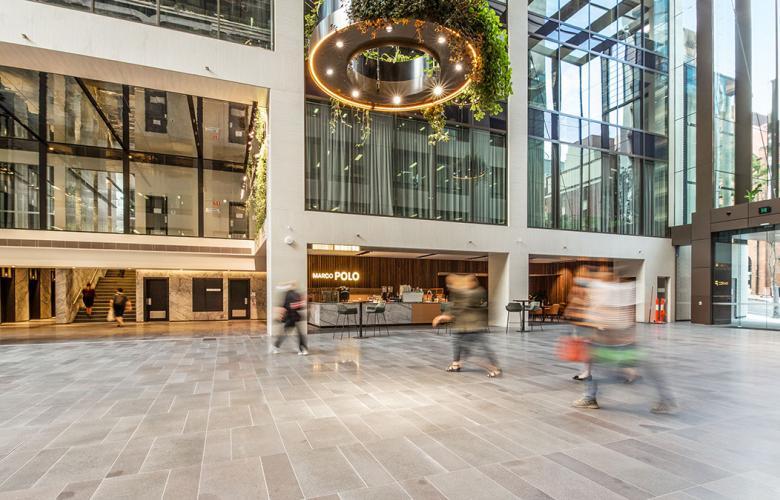 No1 ANZAC Square, 140 Creek St, 295 Ann St, 232 Adelaide St, Brisbane QLD 4000
Office space that prioritises atmosphere, service, and environmental initiatives are starting to become more common, as workers call for spaces that invite them into the shared corporate space, instead of antagonising them. 
Yesterday, we highlighted a new listing in the inner-city Sydney suburb of Camperdown which has given precedence to these same principles. Similarly, we recently reported on education group Gnosis securing a lease for a Spencer Street building in West Melbourne. The building in question is a high-exposure, two-storey freehold with 531 sqm of total floor area, and its wide-open spaces work in conjunction with a set of central skylights to create a well-lit office that possesses genuine architectural flair. 
Brisbane's City Council are actively trying to encourage developers to keep greenery and subtropical application as a preeminent consideration in their designs. They have introduced their "Buildings that Breathe" guidelines that serve as part of the Brisbane City Centre Master Plan 2014, and these recommendations place emphasis on occupying outdoor spaces, maximising views to natural landscape features, utilising living greenery, and thoughtful selection of materials.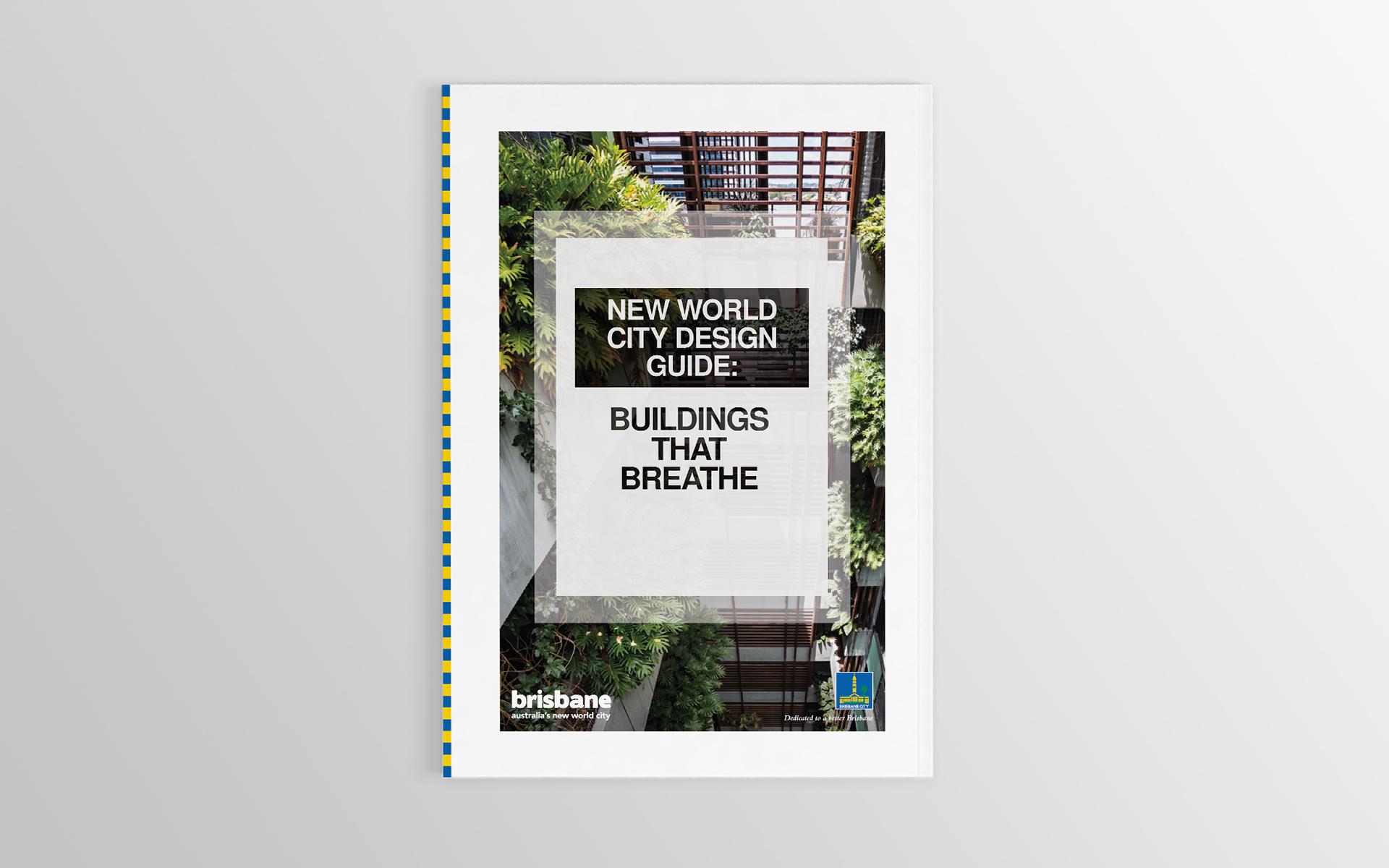 Brisbane City Council's "Buildings that Breathe" 
Newly designed buildings are reflecting these ideas. For example, 39 Commercial Road in the riverside suburb of Newstead recently had a development application submitted that features a boutique brick façade, and incorporates a series of cascading planters that adorn the front of the structure over its five levels. Additionally, Mirvac unveiled plans in August of 2021 to develop a 37-storey commercial tower at 200 Turbot Street in the Brisbane's CBD, with the renderings focusing on a series of public landscaped terraces and open spaces.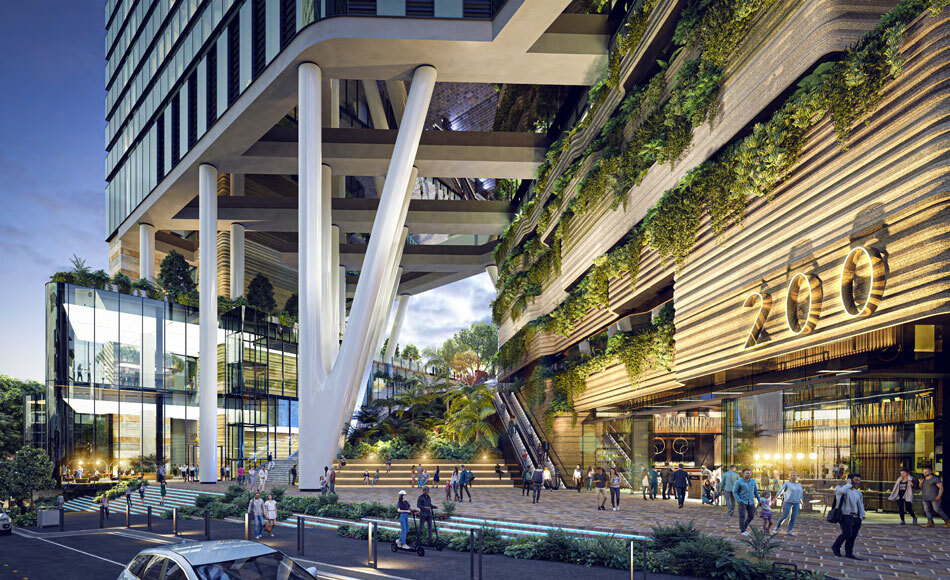 Rendering - 200 Turbot Street, Brisbane QLD 4000
The office is no longer a dour, formulaic sector of the commercial property industry. Designs can be creatively invigorated, and buildings can be homogenized into the surrounding areas, to create open and welcoming working conditions. That notion is particularly applicable in a city like Brisbane, where the local government are encouraging these projects to be inventive.
Early education's success 
Affinity's need for a larger space also calls into question the growth in the early education sector, whose profile is only set to expand with the transferal of government in May. 
The new Labor government spent much of its campaign emphasising the importance of further subsidisation for childcare, promising to invest $5.4 billion into making it cheaper for Australian families to send their children to early education centres. Specific policies include lifting the maximum subsidy rate to 90% for the first child in care, extended subsidies to outside school hours care, and implementing an ACCC-designed price regulation mechanism to reduce out-of-pocket costs.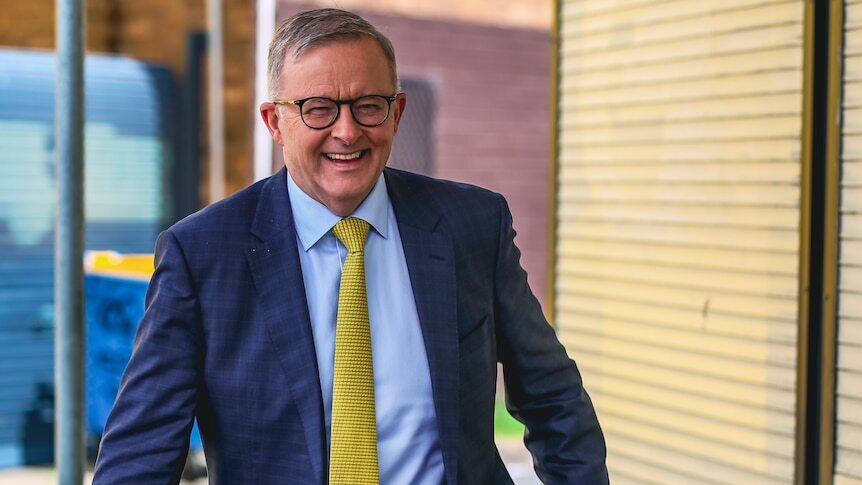 Australian Prime Minister, Anthony Albanese
Early education is important not just for a child's development, but also their parent's engagement in the economy. Even after changes to the government's policy back in March, a second family earner with two children in childcare could still lose a majority of their take-home pay earnt in a fourth or fifth day of work. With Labor's policies in action, that second earner is effectively provided a 33% pay rise for their fourth day of work, and a 75% pay rise on their fifth.  
All of these policy changes indicate that the childcare industry is set to be further bolstered going into the future, and this is having an influence on the sector's commercial property footprint. At last week's Burgess Rawson Portfolio Auction, four of five childcare properties presented sold under the hammer, demonstrating how immediate the investor's appetite for this asset class is. They understand that these centres are a source of secure, consistent income, and are a necessity in the modern economy. 
---
Whilst it's only a single leasing agreement, it doesn't operate in a vacuum. Affinity Education Group's new lease provides an insight into the growth of the Brisbane office sector, at a time where Brisbane's office occupancy in the CBD has the second highest peak relative to the other Australian capital CBD's (73%). 
Simultaneously, it forces us to consider just how big the childcare sector is likely to become in the coming years, as increased funding and access to the service allows more parents to participate in the economy, at a time when rates are rising and workers are more needed than ever. While we can't predict the future, both of these industries seem to be on an upwards trajectory, despite widespread economic volatility.